Early Generation Field Seed




All Technico field seed is produced under strict quality guidance utilizing select partner farming operations. By implementing key agronomic protocols, we ensure world standard quality is achieved.
Together with local partners, Technico has established a presence in East and West Canada. From these operations we are able to supply Atlantic Canada, North East and North West areas of the USA.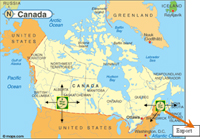 In addition to our joint farming project in Hoyt, TECHNITUBER® seed has been planted and successfully grown in several Canadian provinces and U.S. States. By combining our TECHNITUBER® seed and agronomy support with innovative, highly qualified seed potato growers, we can achieve a distinct advantage that raises the bar for seed potato production across Canada and the US.